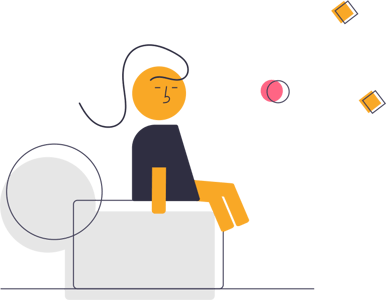 eVolunteer
Employee volunteering software
Contribute to social development
Improve talent acquisition & retention
Build corporate brand visibility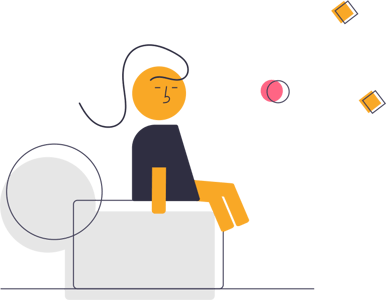 Mobilise your employees as volunteers, and manage your Employee Volunteering Program efficiently, effectively, and at scale.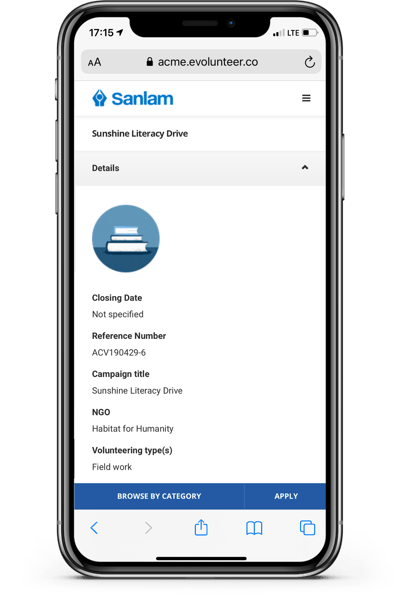 Message
Improve volunteer participation by providing transparent access to relevant opportunities, collecting feedback and providing recognition
Manage
Save resource, time & money by coordinating the efficient management of your organisation wide employee volunteering program
Justify your EVP investment by measuring key impact me
Brand-integrated
SSO access
Register & manage profile
Browse campaigns
Volunteering alerts
Apply
Volunteering feedback
Tracking & scheduling
Take control of your entire employee volunteering process with powerful automation and management tools:
Global dashboard
Volunteering campaign management
Volunteer screening & tracking
Volunteer search & pipelines
Feedback & approvals
Report Library
Platform settings
User settings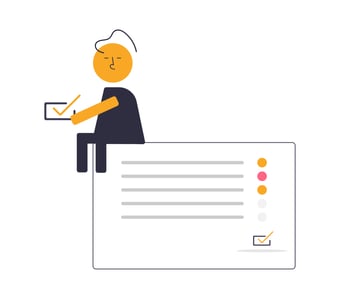 Make volunteer engagement accessible with a secure, mobile-responsive volunteering website aligned to your corporate branding requirements.
Drive volunteer traffic with 1-click. Post campaigns via your corporate intranet, and drive awareness through personalised email and/ or SMS campaigns/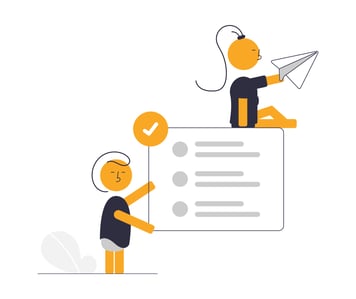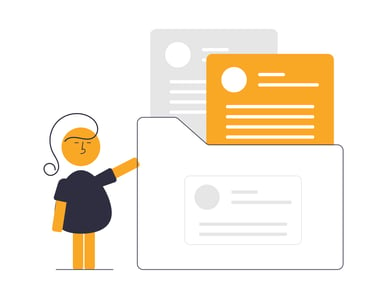 Auto-match volunteers to campaigns, receive auto-alerts notifying matches, and build pre-qualified volunteering pipelines for on-demand assignment.
Keep volunteer history & keep a record of all correspondence. Quickly access volunteering history and any performance feedback given post completion of volunteering project(s).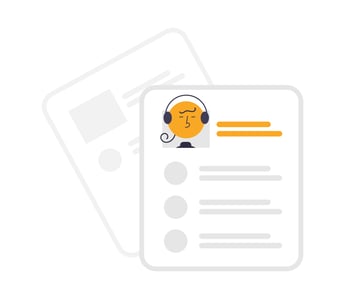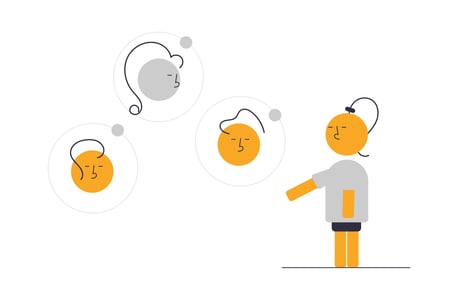 Track, screen, & filter volunteering applications quickly and efficiently. Enable NPO beneficiaries to administer volunteer response including tracking and scheduling.
Powerful Reporting & Analytics
Track key volunteering metrics and make better decisions with better data. Justify your EVP investment by measuring key impact metrics.​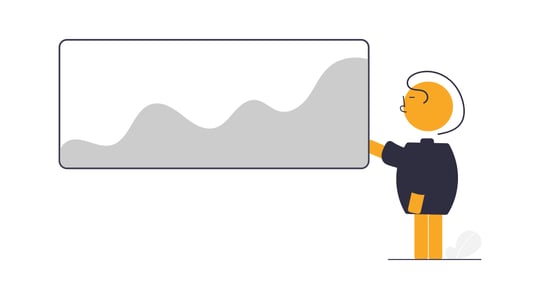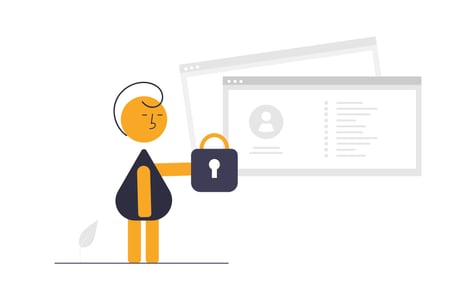 Allow employees and managers to securely and conveniently sign-in through a third party (federation), including through a SAML IdP.
Our local support team understands the unique challenges faced by our clients. We provide unique insight & understanding to help drive your employee volunteering success. Support channels include in-app chat, email, and telephonic.
Administrator Portal

Mobile engagement

Campaign Marketing

Volunteer Pipelining

Volunteer CRM

Volunteer Tracking

Reporting & Analytics

Secure SSO Access

Dedicated support
Speak to us
Whether you're looking to find out more about how you can use our technologies in your own programmes, partner with us, or learn more about our work, we'd love to hear from you.